Email Hosting Services
Get reliable business communication tools with a hosted email service.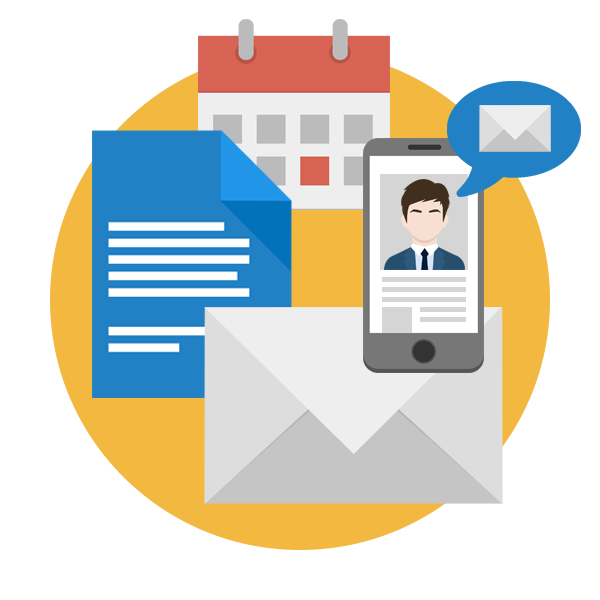 Eliminate Email Headaches
For most businesses today, email service is as essential as electricity or a phone connection. For that reason, Webservio offers only the most reliable hosted email solutions that provide the best value, including security, maximized uptime, collaboration, and other customizable features.
Benefits of Hosted Email
Using hosted email instead of managing your mail server(s) in-house has many advantages:
Reduced costs and a predictable monthly payment
Improved productivity of IT staff
Better email reliability
More features available
Easy to scale up as needed
Why Webservio?
Choosing to use Webservio gives you access to expert engineering assistance 24/7 and a dedicated account representative to provide ongoing consultation. Since Webservio also provides multiple spam filtering options, MX backup, email continuity, and other hosting services, you can find all the solutions you need in one place.
Why Have a Hosted Email Service?
Better uptime and integrated email management and collaboration tools give your business a competitive edge.
Better Uptime and Expert Support
With an in-house mail server, it is easy for service interruptions to occur due to loss of power or internet connection, not to mention damage from high winds or flooding, equipment failure, or network attack. Hosted email data facilities have layers of failover precautions, including multiple internet connections, backup power generators, and server redundancy. For additional protection, MX backup and email continuity service can be included.
All hosted email options come with a Service Level Agreement (SLA) that specifies uptime, data backup policies, and other guarantees so you know you are getting a service you can rely on. On the rare occasion when something does go wrong, you have an expert team at the ready. In many cases, they are probably working to resolve the issue before you even notice it!
Eliminate Frustration and Facilitate Success
In an ideal world, technology can bring people together and help them work smarter and faster. But unfortunately, many businesses are hampered by email solutions that are outdated, unreliable, or unable to keep up with a growing organization. This kind of situation can really slow down work progress as well as frustrate employees and IT staff.
With a hosted email solution, you have guaranteed service levels without the burden of systems management. When employees are equipped with the right tools, it makes for a more satisfying work experience and allows them to focus on the projects that really matter. All of Webservio's email hosting options also include productivity and collaboration tools such as calendars, chat, automated email sorting, file sharing, and more. A Webservio consultant can help you pick the solution that will best fit the way your team works.
Email Filtering and Management Tools Included
Data security is more important than ever, and email is no exception. In fact, it is one of the most vulnerable systems, and many data breaches originate from email-based intrusions. Therefore, all of Webservio's hosted email solutions include cloud-based email filtering to stop spam, viruses, and other dangerous emails before they make it to your email system. These services receive automatic updates to protect against the latest email-based threats.
Webservio's email hosting services can also incorporate other management and security measures such as email routing, encryption, data loss prevention, signatures or disclaimers, email archiving, and more. Custom backup policies and email continuity options are also available to fulfill the requirements of any business continuity plan.
Easy Access, Scalability, and Only the Features You Need
When using a hosted email service, there is no need to purchase new equipment or alter your existing network infrastructure. Management access is provided via online portals that can be opened using any internet browser. You can add users and services at anytime, making it simple to scale your business with new employees, locations, and productivity tools. Users can access their email from any computer or mobile device, and with many of the services calendars and contacts can be synced automatically.
The versatility of hosted email makes it ideal for businesses of all sizes. Small operations benefit by getting top-level service at an affordable per user price. Growing businesses or large organizations are able to easily scale and add new users, departments, or office locations. With Webservio's hybrid solutions, you can even combine different types of email services to give each team or division the right set of tools. Whatever the situation, Webservio consultants specialize in bringing multiple services together into an integrated solution that helps your business work better than ever.
Still Not Convinced? Do the math for your company:
In most cases, the price of a hosted email solution is less than the cost of hosting an Exchange server or other mail system within your company's network, which would include the following:
Purchase of server(s)
Purchase of a firewall or anti-virus/spam filtering software and necessary upgrades
Cost of electricity needed to run additional equipment
Cost of additional internet bandwidth required to efficiently run the mail server
Ongoing maintenance and upgrades of equipment and software
Use of additional square footage to store servers and other equipment
Compensation of IT staff for time spent on maintenance and updates of the email system
Opportunity cost of the time IT staff spends managing the email system
An internal email system requires large amounts of bandwidth and electricity, especially if spam filtering is also done within your network. As a result, utility costs are higher and your employees may experience a sluggish internet connection. When your IT staff don't have to manage on-premise systems, they are able to focus on higher value projects that give your business a competitive edge.
Hosting internally is not just more expensive, it also comes with fluctuating costs. With a hosted email solution, you have a predictable monthly payment for a given length of time. There's no equipment to purchase or maintain, and you can easily scale up and down with a predictable budget. In addition, moving or adding offices becomes much easier when you don't have to take mail servers and other IT infrastructure with you.
Do the math for your company and choose the email service that's right for you. If you're not sure which solution would be the best fit, schedule a consultation to get a recommendation for your particular scenario. Weservio even offers hybrid email hosting to give you the best of both worlds by integrating your on-premise system with a cloud-based solution.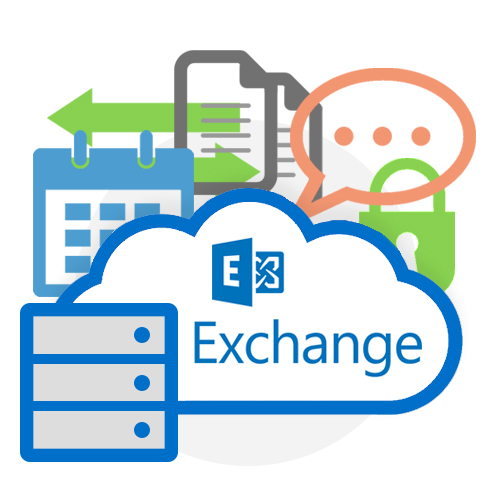 Hosted ExchangeThe Best of the Best
If your organization is accustomed to using an in-house Exchange server, Hosted Exchange allows you to make a seamless transition to the cloud while keeping all the familiar features and tools you rely on, like Sharepoint and Lync. Webservio's Hosted Exchange includes a 99.999% uptime guarantee, online management access, unlimited mailbox storage, and instantaneous sync across multiple devices. Hosted Exchange also meets compliance standards for HIPAA, FINRA, and other regulations.
More About Exchange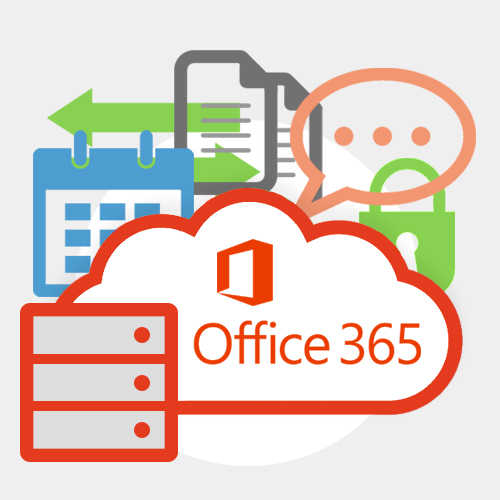 Office 365Work Together Better Than Ever
Office 365 is a popular solution for small businesses due to its inclusion of email service, collaboration tools, and Microsoft Office apps. Your employees can continue using the familiar programs they rely on, like Outlook, Word, and Excel. In addition, team planning, video conferencing, screen sharing, and real time document edits are just a few of the additional features that could become indispensable to the way you do business.
More About Office 365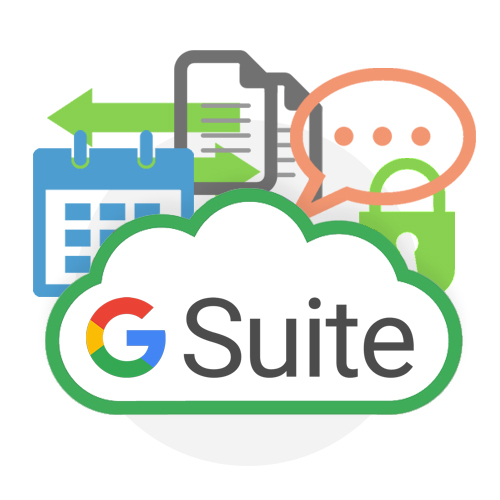 G SuiteWork Easier As A Team
G Suite allows you to use Gmail email service with your company's own domain name. In addition, you get the familiar Google apps like Drive, Docs, Hangouts, and Calendar along with special apps to create business documents and websites. G Suite is an excellent choice for teams working remotely. If you're already using Google services for collaboration, consider taking your work to the next level with G Suite.
More About G Suite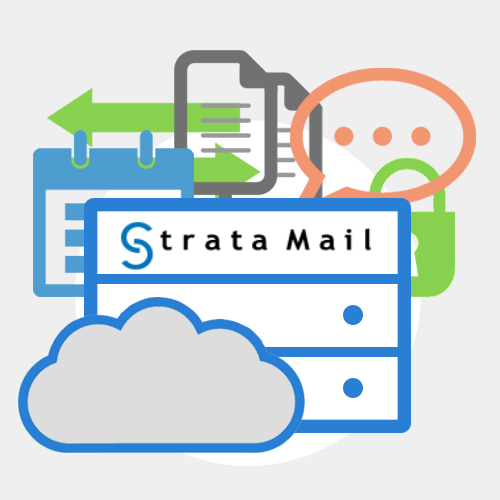 StrataMailStop Worrying About Email
StrataMail is a great option for businesses looking for secure and reliable email service at an affordable cost. This solution is flexible and customizable, plus it can be combined with any of Webservio's other email hosting or security services to provide the perfect Hybrid Email solution for your company. The webmail portal allows users to access calendar and contacts along with creating custom filters to sort emails and send automatic replies. Email can also be connected to any device via POP or IMAP
More About StrataMail
Seamless Email Migration Services
Have you ever migrated an email system? How did it go? Moving email data from any environment to a new service can be a tricky process that requires quite a bit of planning. Fortunately, you don't have to do it yourself!
Webservio has dozens of experts ready to migrate your data with no downtime. No matter what kind of email solution you have, our migration team can get your new email service up and running quickly. As part of the Seamless Migration Service, we can transfer some or all of the following into the new hosted email system:
User Profiles - No Active Directory re-creation required
Mailboxes - Email and data from virtually all platforms
Files - Everything from SharePoint to shared folders
Archived Emails - Can be ingested into a new email archive
Email Migration Process
Use the migration form to send us your info
A migration specialist will contact you to gather any additional details about your current service settings and can recommend what new solution(s) would be best-suited to meet your criteria.
During the decision-making process, our friendly consultants can provide pricing information, online demonstrations, data sheets, and links to more information about each recommended option.
When a decision is reached, the migration team will seamlessly transfer your current settings into the new service.
You will receive a technical support sheet with access information and implementation steps for any new filtering service.
You choose when to activate the new service.