Structured Cabling Services
Network wiring from design to implementation.
Webservio will help you get your office network up to speed! Our engineers are experts at designing and installing cabling networks for existing offices, new construction, computer rooms, and data facilities.
Knoxville and Chattanooga Service Area Our technicians service these cities and surrounding areas
If you're in Knoxville, Chattanooga, or any of these nearby areas, we'd love to help with your cabling project!
Oak Ridge
Maryville
Gatlinburg
Pigeon Forge
Athens
Cleveland
Ooltewah
Collegedale
Get started with a quick phone call to 865.692.5425 or use our contact form.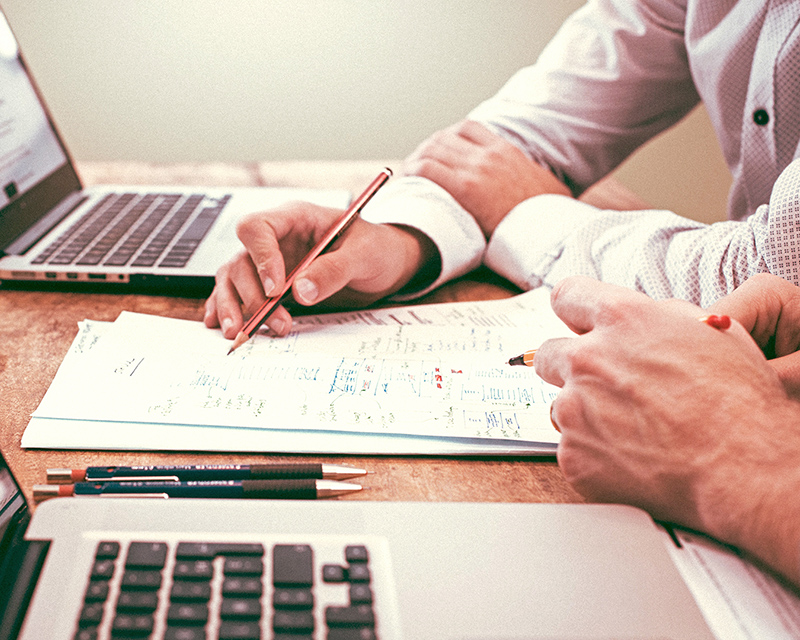 Network Design
We'll work with you to plan your cabling project from start to finish. Our team will design a cabling network to meet your current voice and data needs along with providing room for growth and expansion in the future. Whether it's new construction or upgrading an existing location, we'll help make your project a success.
Tell us about your project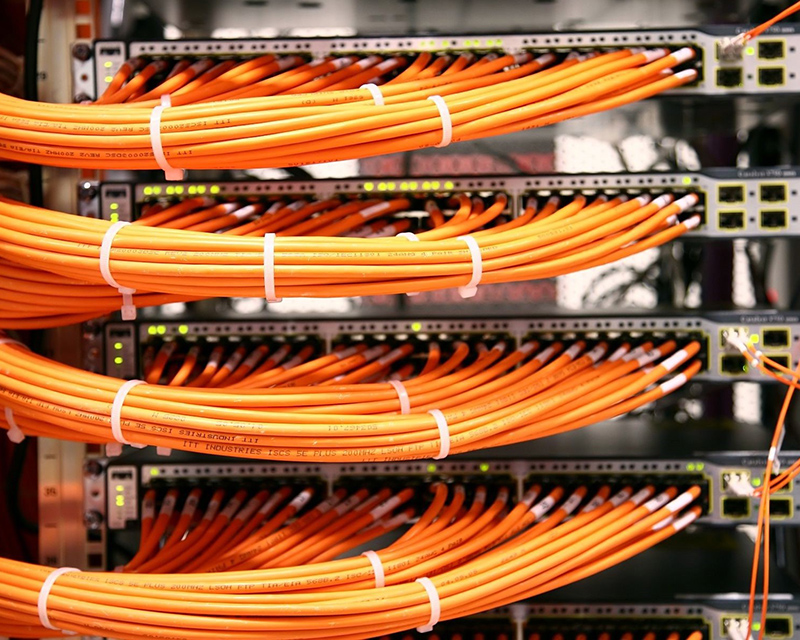 Structured Cabling Installation
Structured cabling is more than just neat and organized wiring. A correctly implemented system provides optimum network performance and simplifies maintenance by making it easier to pinpoint and resolve any problems. Our team will install all cabling, patch panels, and management systems needed for your network.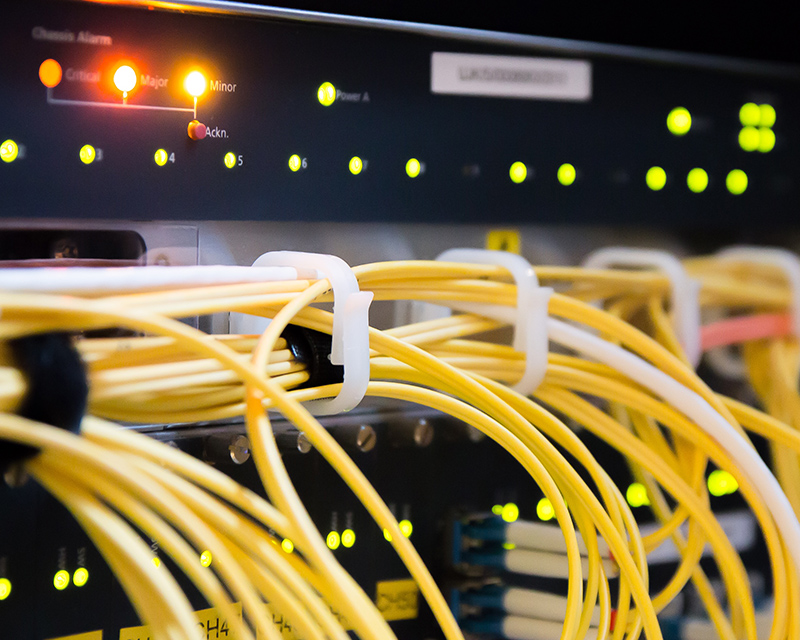 Cable Management Systems
Our engineers will install J-hooks, raceways, and other support structures to keep your cabling organized and secure. We can also organize and dress cables in MDF/IDF rooms.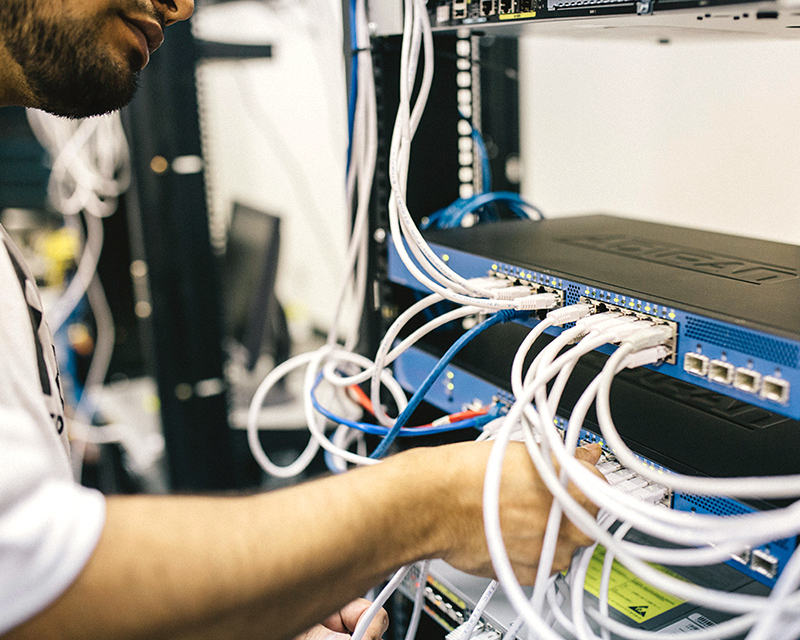 Testing and Optimization
Not getting the connection speeds you should be? A Webservio cabling expert can determine if your existing cabling infrastructure is to blame. Our testing equipment will identify weaknesses or areas of resistance in your network. If any problems are identified, we'll develop a plan to fix them.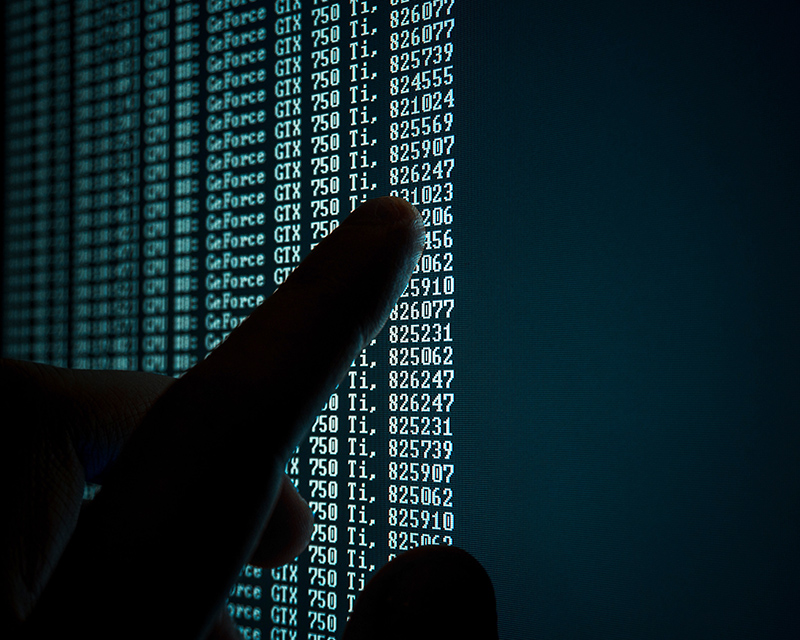 Network Management
We can also help you with ongoing network management and monitoring. Our engineers are familiar with many different systems, including CACTI, Zabbix, and SolarWinds.
Types of Cabling
Cat5e, Cat6, Cat 6a, Cat 7, Cat8
We have various types of cabling to support high-speed LAN, broadband networks and Ethernet.
Coaxial Cable
Thin and thick coax cable for TV, internet, and radio services.
Telephone Wiring
Shielded Twisted Pair (STP) and Unshielded Twisted Pair (UTP) for phone systems.
Fiber Optic Cable
We can connect your network to a fiber internet connection.
Audio/Video Systems
Our techs can install all the wiring needed for cameras, intercoms, conference rooms, and televisions.
Wireless Networks
Wi-Fi and other wireless capabilities are an important part of most office networks. We include this in our planning and will connect routers, receivers, and other devices needed for wireless connections.
Patch Panels and Switches
Patch panels and switches are used to connect and manage the different cables within your network.
Routers and Modems
Routers and modems are used to manage your internet connections and wireless networks.
Computers and Servers
We'll connect computers and servers to your network. If you don't have an in-house team to manage ongoing updates and maintenance we can do that too!
Printers and Scanners
Our technicians will connect printers and scanners to your office network.
Phones and Fax Machines
Our network design services can include planning of your phone system, implementation, and ongoing maintenance and monitoring. We also have a variety of VoIP services available.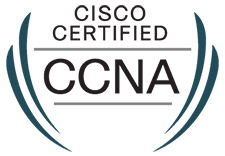 Our Process For projects large or small, we'll handle it from start to finish
1
Get in Touch
Tell us about your project – Get started with a quick phone call to 865.692.5425 or scroll down to the contact form.
2
Schedule a Site Visit
An engineer will come to your office or project site to discuss your goals and timeline. You'll get a straightforward project plan and quote. Our price per cable model gives you an accurate project estimate with no surprises.
3
Complete the Project
Once the materials arrive, it's time to get started! Our team will implement the project plan from start to finish.